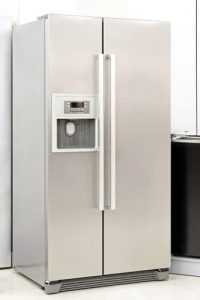 Cleaning all of the diverse surfaces in your home properly can be confusing and time consuming. However, when you have products that can get the job done and be used for more than one purpose, you'll likely save time, money, and a ton of stress. With MARBLELIFE stone care products, you can clean your beautiful stone surfaces and even clean other surfaces such as wood, furniture, and even stainless steel.
Cleaning Your Stainless Is Painless With MARBLELIFE 
If you're already a subscriber to MARBLELIFE cleaning products, then you'll be happy to find out that you can use our InterCare cleaner to clean your stainless steel surfaces. InterCare cleaner is already acid-free, which would prevent any damages or discoloring, plus InterCare is made to actually clean surface oils and residues—not just make it look clean. This is the type of cleaner you want for oil, grease, and germ build-up rather than a generic, acidic cleaner that leaves a film of surface oil.
If you happen to have outdoor stainless steel surfaces, this product still is able to get the job done. MARBLELIFE's InterCare cleaner has tackled the hardest jobs on rusted metal as a result of rain, humidity, sea salt, and snow salt exposure.
Streak-Free Shines With MARBLELIFE
One concern with stainless steel is that there are streaks left after the cleaning process. You can eliminate any of these for a perfect shine with MARBLELIFE's Soap Scum Remover to remove stains and streaks. This product is engineered with an abrasive designed to be softer than the metal but harder than the residue creating the streak. The result is it powers through the streak and breaks down on contact with the metal selectively removing the streak and leaving behind a pristine clean surface.
Clean With The Experts 
You might think that these cleaning tips are a tad bias, however we're just extremely confident in our product. That's a result of our decades of experience and field research. We've learned much of what we can about stone surfaces and along the way decided we would make life easier for you by making our products safe and effective for bathroom, kitchen, and other surfaces.
You can find out more about how the MARBLELIFE products you have already stocked in your home can be repurposed for other cleaning jobs at our Homeowner University! And if you don't have any of these products and want to see them in action, you can also look there.
All of our products are easy to use and effective! So don't settle for less and choose MARBLELIFE today for your surface maintenance needs.