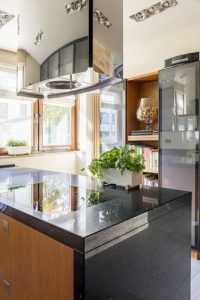 Stone surfaces are in high demand these days not just for their durability, but for their beauty as well.  With such unique and beautiful counter tops, floors, and outdoor surfaces, it's essential to use cleaners made especially for those surfaces.  Grocery store cleaning products seem inexpensive, but they are mostly acidic and can cause damage to your natural stone surfaces.  Tile and grout needs special care as well.
If you have chosen marble, granite, or travertine for your home or business, acidic cleaners can cause a variety of problems for the stone and the tile and grout.  Did you know that acid is used to remove excess grout from brick and tile? So, why use an acidic cleaner when it actually is damaging your surface?
Acidic cleaners also cause dullness because the acids dissolve calcium carbonate which is the chemical the grout is made of. Acids also cause fading of color and brightness to the surfaces. The only solution is using an acid-free cleaner, and MARBLELIFE® cleaners are all acid free. We take great care to make safe, non-toxic cleaners that enhance your natural stone surfaces. Our cleaners will bring your stone back to life. Our products are also affordable.
Our products were developed over many years by experts in stone care. A lot of research goes into each product. We use safe solvents and surfactants that clean, degrease, and shine. Our products are used in commercial buildings, hotels, and other businesses as well as in residences.  Once you discover the effectiveness of our products, you'll never use a store-bought product again.
Remember, MARBLELIFE® doesn't just sell you the products. We are here for you long after the sale to keep your natural stone surfaces looking brand new.  You have our guarantee!